NEVER SETTLE
Premium Paddles, Uncompromising Style


USA PICKLEBALL APPROVED
LUXURY COLLECTION
Top of the Line Paddles Designed to Make You Play Better


A HIGHER LEVEL OF CONTROL AND CONSISTENCY
ACE COLLECTION
Designed For Serious Pickleball Players


LUXURY PICKLEBALL
High Quality Pickleballs and Accessories





Pickleball Paddle Tiers
Choose from our range of aesthetic paddles that offer different levels of control and power.
Featured Add-On
Check out the latest Luxe.

30% of profits from from our Breast Cancer Awareness paddles will be donated to the National Breast Cancer Foundation!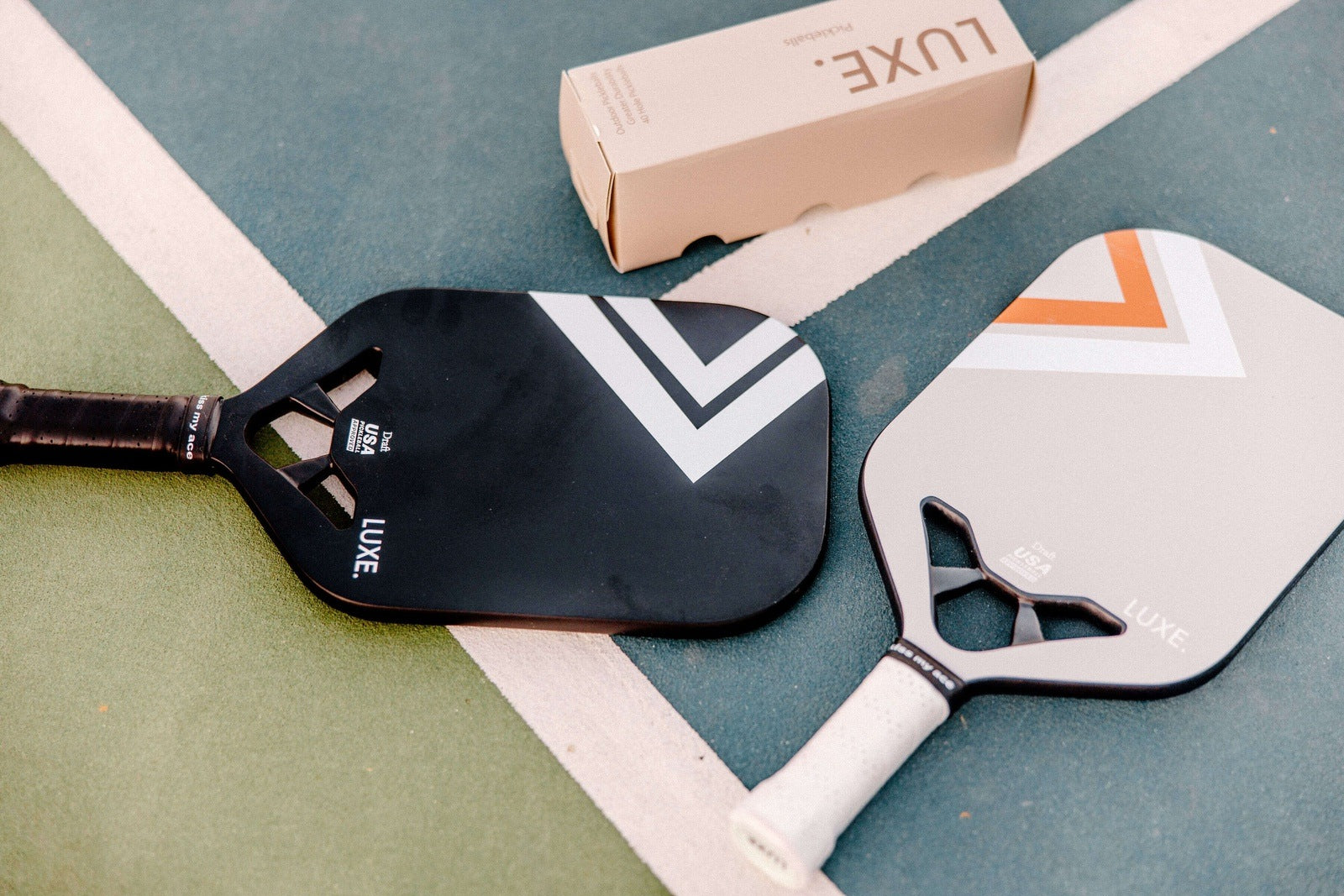 Blog Posts
Read the latest news about Luxe Pickleball
Testimonials
Some reviews from our favorite customers!
The Finesse paddle has a balance and feel of paddles twice the price.. I play at the 4.5+ level and the cross-court backhand cut dink with this paddle will baffle even high-level opponents.
Don't wait on these paddles! The quality is so impressive and material so nice.
My brothers have different pickleball paddles and we all agree that the LUXE paddle is the best.
This feels like a huge upgrade! The large sweet spot, lighter weight, and thicker paddle had me feeling mmyself playing better.
This paddle has definitely elevated my game and I can't wait to use it in my next tournament!
Coming from using a Wilson paddle, it didn't take long to realize this Finesse paddle allows me to have much more control, and it enhanced my ability to place spin on the ball.